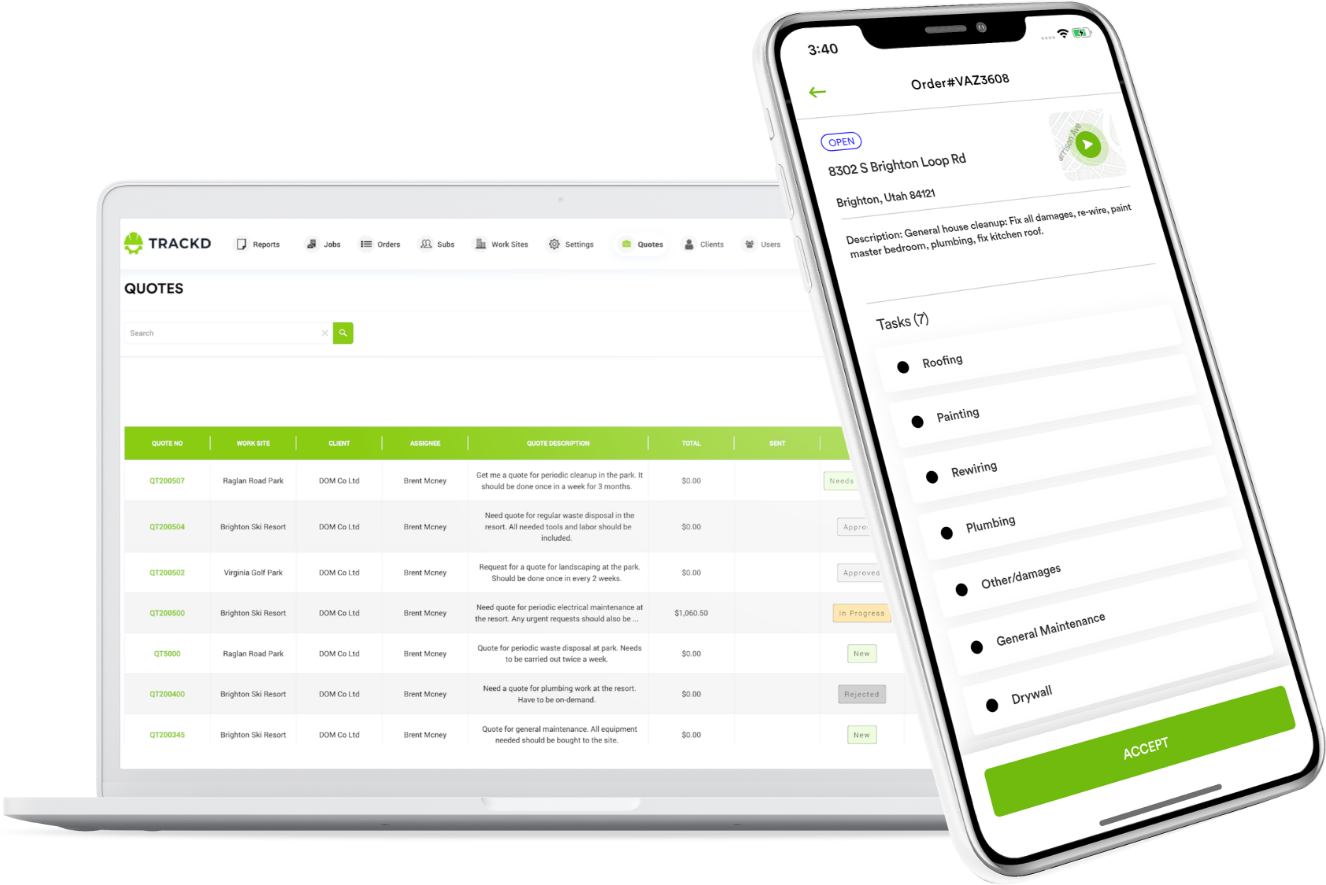 Contracting Business Management Platform
TRANSPARENCY for the client
ACCOUNTABILITY for the contractors
EFFICIENCY for the managers
TRACKD leverages a mobile app to provide real-time updates for the clients, contractors and project managers through a user-friendly web portal.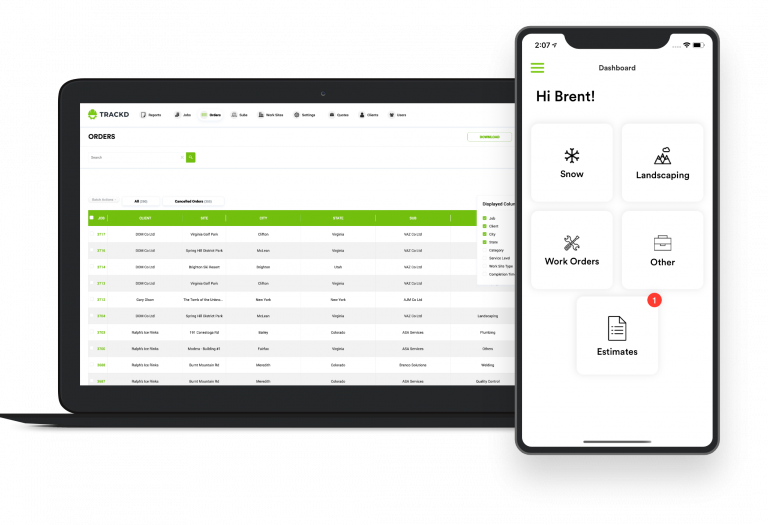 Improve Business Productivity.
TRACKD's mobile app digitizes your contractor(s) day-to-day operations, allowing them to focus on doing great work for the client, and giving you and your clients full transparency on the work being done.
TRACKD's web portal pulls in the mobile app content to create a centralized database of orders, allowing managers and clients to run real time reports on work productivity.
The TRACKD system brings your entire contracting business onto one platform. Integration with QuickBooks allows the accounting team to work alongside project managers.

How does the TRACKD App work?
Contractors can view job assignments, so they know where to be and what to expect every day.
Contractors upload before and after images of their work sites so that you and your clients know exactly what was done.
All order information, images, and completion times flow seamlessly to the web portal for manager and client review.

How does the TRACKD Web Portal work?
Managers and clients can customize their view of the order details to see pending and completed work.
Managers and clients can run reports on recently completed work. Managers can track their employees through user activity reports and run custom reports.
Managers can issue invoices to clients and purchase orders to vendors, as well as build and send quotes to clients.
Select the type of job. Choose the work site.
Add your own tasks. Get directions. Take pictures.
Select the type of job. Choose the work site.
Add your own tasks. Get directions. Take pictures.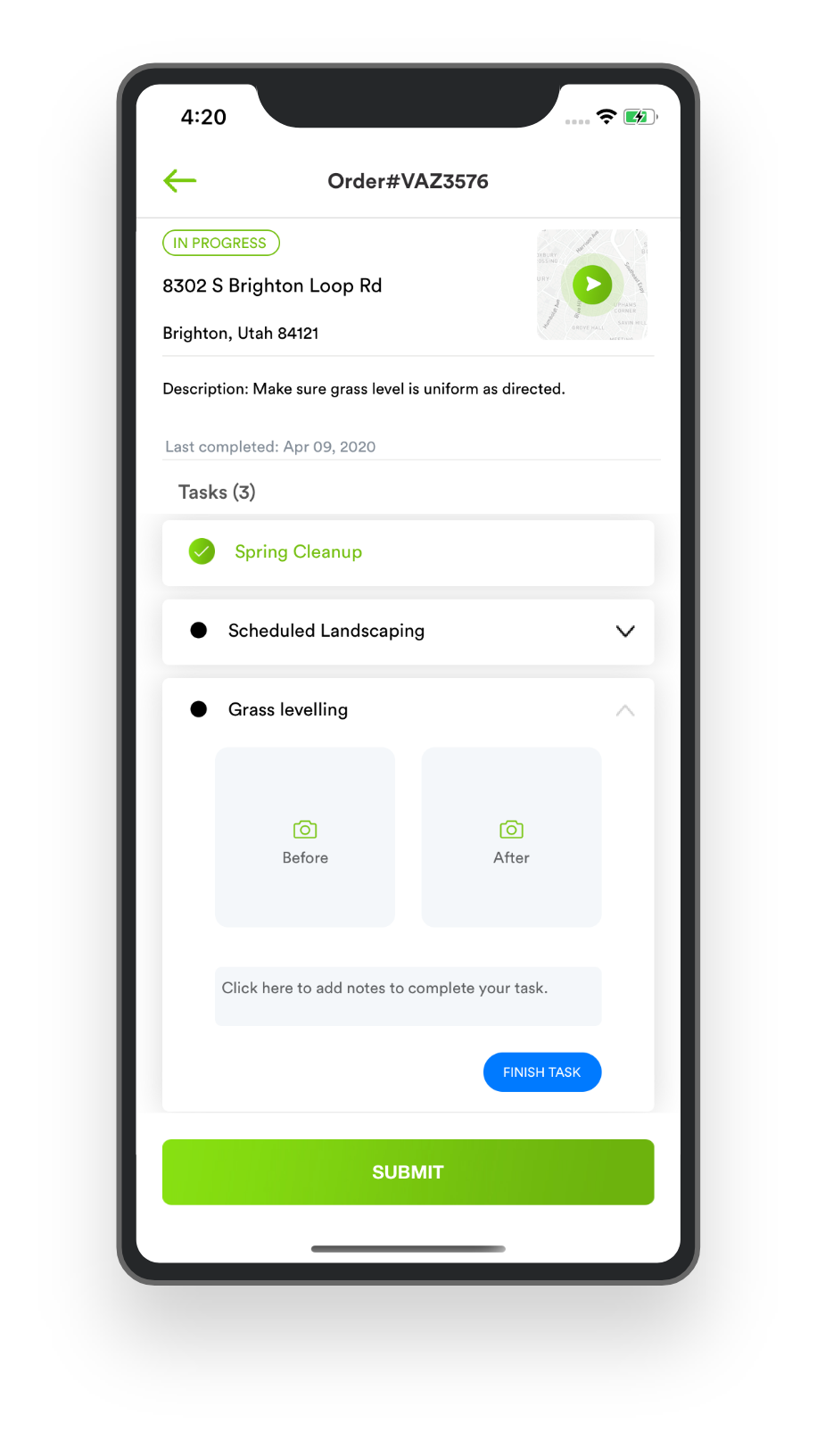 Track an order start to finish in one location.
Use your website login to see an order's status. Once you've completed an order, see the images and completion details online. If you're a manager, see what your employees and contractors are doing, All in one place.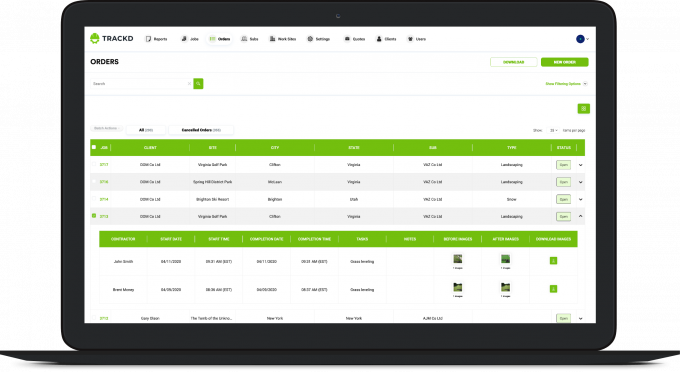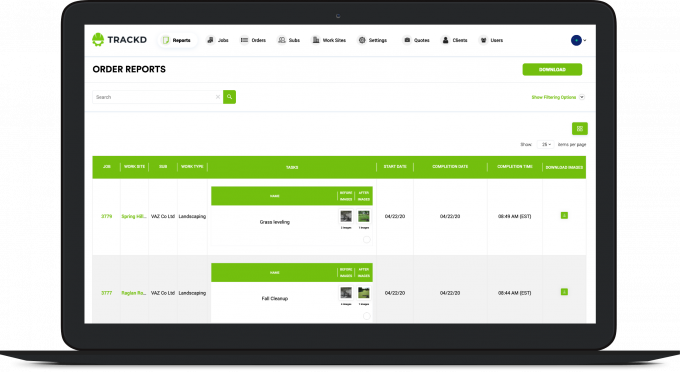 View Reports. Create Custom Reports.
Reporting information such as time and location stamps for images, as well as order status and completion details are gathered automatically when you finish an order. View downloadable order and user activity reports on the website. No need for external apps.


Create a Quote.
Assign the Job.
Email the Quote.
From the website or the app.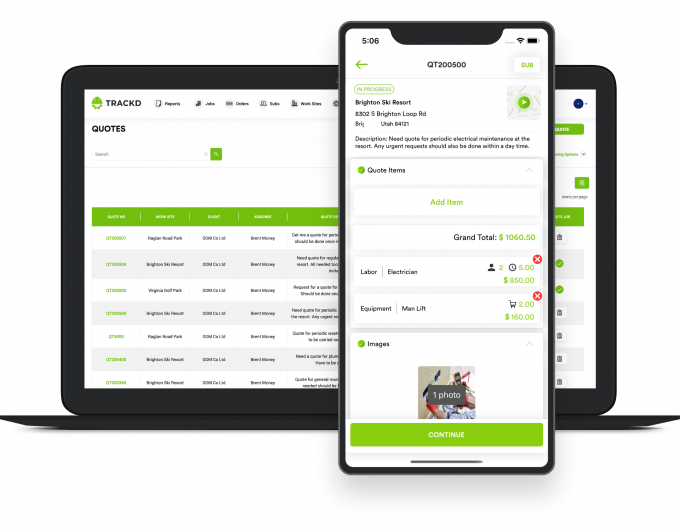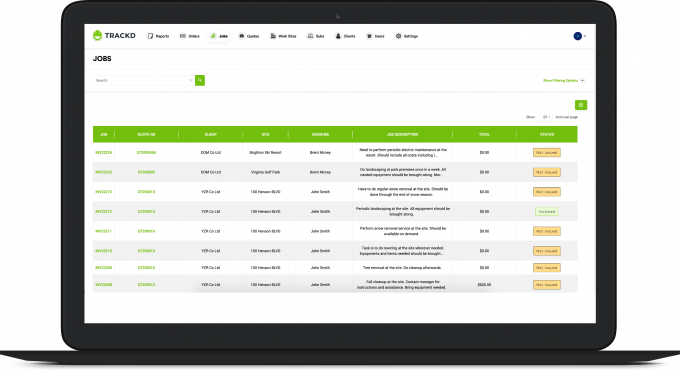 Send Invoices and Purchase Orders.
Once a job is completed, invoice your customer. Send a purchase order to your vendor. Integrated with QuickBooks to make your life easier.


Get estimates from your fieldworkers and contractors. Receive a notification when they've completed, and review on mobile or online. Send an informed quote to the customer.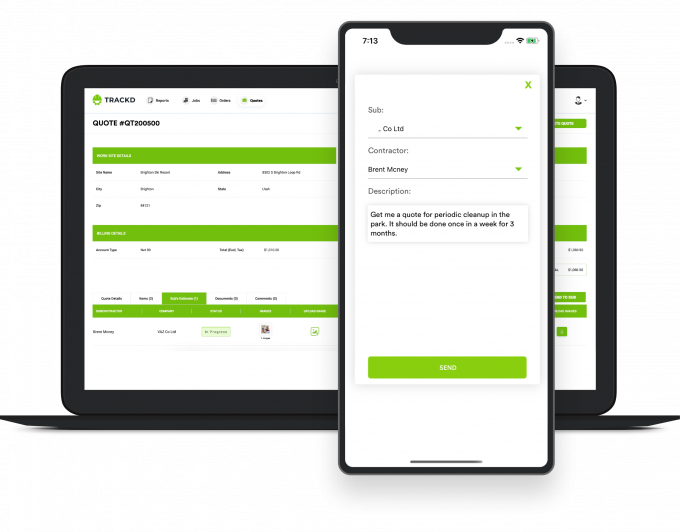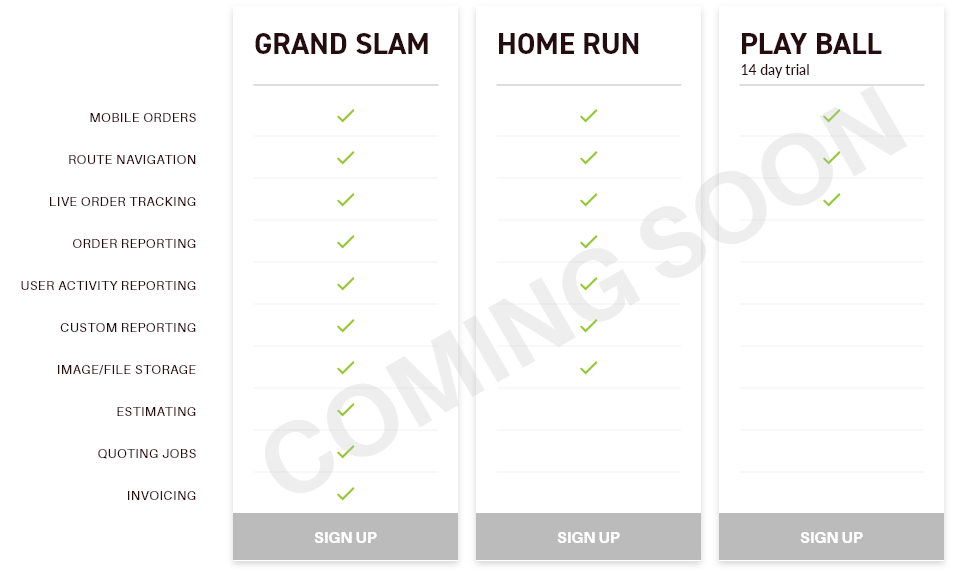 See what contractors are saying about TRACKD.
Anonymous
Contractor
Trackd is impressive! It's very simple to use, navigate and a time saver. The interactive GPS function puts my crews where they need to be without searching or losing time. No need for daily work orders or paper trails. 5 stars!! 
Anonymous
Contractor
The app is very convenient and easy to use. For someone who is not very technical, the UI makes it easy to understand and navigate.
Anonymous
Contractor
The app has come a long way! A lot more user friendly! 
Anonymous
Contractor
I enjoy TRACKD primarily for being able to see the live progress of work completed throughout the day (pictures, times, etc.)!